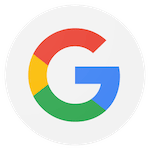 Gail Carissimi
Mustang Dentistry & Braces is one of the best dental practices I've ever used. From the spotless, and beautiful, reception and registration area to the state-of-the art imaging equipment, the office is top notch.
And the staff was amazing, as well! The dentist (Dr. Muir), his dental hygienist and another assistant were technically proficient, personable and efficient with their time (and mine).
I highly recommend this excellent dental practice.