Get The High-Quality Dental Care You Deserve
Our goal at Mustang Dentistry And Braces is to help our patients achieve and maintain amazing dental health. Our General Dentistry options will ensure that you and your family have healthy, lasting smiles. We offer the Mustang community everything from fluoride treatments to custom mouthguards, and we would be honored to become part of your oral care routine!
Call us today or simply fill out the short form below and we'll reach out to you about your personal dentistry needs!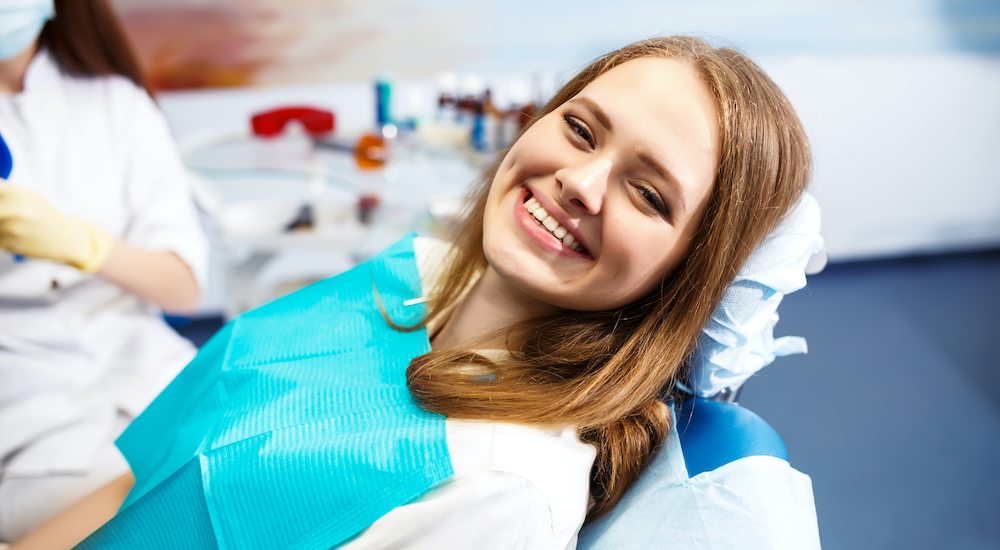 Love Your Dentist, Protect Your Teeth
Mustang Dentistry And Braces offers a diverse variety of options for building, protecting, and maintaining your oral health. We are proud to help our Mustang community create lasting oral health and enjoy the confidence that comes with the perfect smile. From pediatric care to temporomandibular disorder, our modern facility and knowledgeable staff can help you with all of your dentistry needs.
Keep Your Gums Healthy
The most mild form of gum disease is gingivitis. If your gums bleed when you brush or floss this is a sign of gingivitis. Gingivitis will lead to periodontitis, which is caused by the accumulation of plaque below the gums and can cause the supporting structures around your teeth to resorb. Half of Americans over the age of 30 have some form of periodontal disease. Early intervention and regular cleanings are critical to stop the advancement of these diseases. At Mustang Dentistry & Braces we offer a variety of periodontal services from deep cleanings to implants to help ensure your smile lasts a lifetime. make sure to keep your smile healthy by keeping your gums healthy.
Manage Jaw Pain
TMJ stands for temporomandibular joint, and refers to the joint where the end of your jaw meets your skull. The action of the joint is unique in the body and is used every time we eat or talk. Over time the variety and frequency of movements can cause the cartilage to break down and cause pain. The joint is in a highly sensitive area near the opening of the ear, and can cause intermittent or constant pain. Treatments for TMJ disorder vary widely from a simple night guard to open surgery of the joint.
Get A Restful Night's Sleep
Just because you snore does not necessarily mean that you have sleep apnea. The major issue with snoring and sleep apnea is blockage of your airway. Sleep apnea has a myriad of negative health effects including decreased energy, weakened immune system, decreased mental capacity and more. CPAP machines are most often prescribed to treat sleep apnea. CPAP machines can be cumbersome, especially when traveling, and many patients do not tolerate them. At Mustang Dentistry & Braces we offer an alternative to a CPAP machine by using a small dental appliance to open your airway naturally. With the combination of tests and advanced 3D imaging we are able to assess your airway, and provide the best possible treatment.
Get a Custom Athletic Mouth Guard
Mustang Dental encourages all athletes to explore the option of a custom crafted mouth guard, designed specifically to protect their very own teeth. There are benefits to having a specialized athletic guard over one that isn't custom made for your mouth. First, the dental protection of a custom fitted athletic guard is superior. The time, trouble and expense of getting a properly fitted one would be made up for instantly in a single accident. Also, one-size-fits-all athletic guards often restrict airways to some extent, custom formed dental athletic guards can actually improve it. Since breathing affects so much of athletic performance, the right athletic guard can make the difference between a good enough athlete and a great one!
Smile With Brighter, Whiter Teeth
Enamel is the semi-transparent outer and protective layer of your teeth, and dentin is the core of the tooth that underlies the enamel. Brushing, flossing, and cleanings are able to remove superficial stains from the enamel of your teeth. Removing these types of stains help whiten your teeth, but if you want your teeth shades whiter, then you will need to whiten the underlying layers of dentin. At Mustang Dentistry & Braces we offer a variety of services from state of the art laser whitening to whitening trays that will help get your teeth their whitest shade possible.
And Ask Us How We Can Help Ease Any Anxiety With Your Dental Treatments
Dental fear and anxiety is a major mental hurdle for many patients, and prevents people from getting the treatment they need. At Mustang Dentistry & Braces we completely understand patients' apprehension and anxiety of dental procedures. In order to help with your dental fear and anxiety we offer a new technique of light conscious sedation or "sleep dentistry" which is done prior to the initiation of your dental work. During sedation you are in a relaxed conscious sleeping state, and often wake having no recollection of the procedures. Your safety is our number one priority. We will customize the type of sedation treatment individualized for you, and your needs.
Experience Mustang's Best General Dentistry Services Today!
Whether you're looking for a new dental office to care for you and your family, or you're suffering from TMD or sleep apnea, our team at Mustang Dentistry And Braces is happy to offer you quality solutions at affordable prices. We've helped dozens of families across Mustang enjoy brighter smiles and better oral health, and we can help you be proud of your smile again.
Call us or just fill out the short form below to get more information on how we can connect you with dental services that are right for you!