Tooth Extractions Will Rid You Of Painful, Damaged Teeth
If you have a tooth that's been damaged by accident or decay, Mustang Dentistry And Braces will always try to save and restore your tooth before suggesting an extraction. However, if the damage or decay proves too severe, we will ensure a gentle tooth extraction process. For problematic wisdom teeth, we'll work with you to avoid more serious dental health issues down the road.
Give us a call and see why we're Mustang's choice for gentle tooth extraction or just fill out the short form below to see how we can help.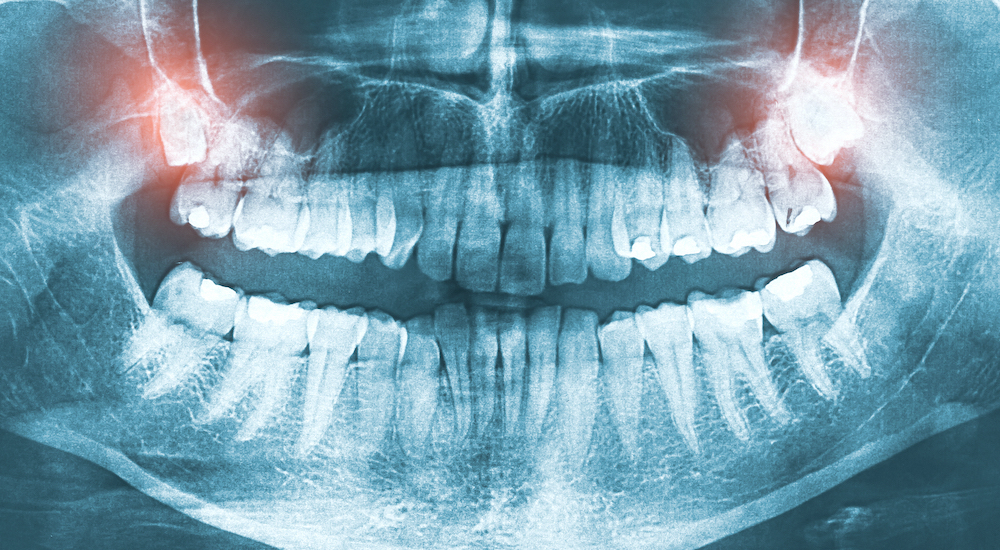 Gentle Tooth Extraction At Reasonable Prices
Mustang Dentistry And Braces wants you to get out of pain and back to your daily life. Whether you need to remove a problematic wisdom tooth, prepare for a restorative or orthodontic treatment, or extract a tooth that's damaged or decayed, we can help make sure the process is smooth and gentle. We're proud to help Mustang's smiles stay healthy, so simply reach out to us and see how our team can help you reclaim your confidence.
Tooth extraction with us is easy:
Our knowledgeable staff will offer expert advice and replacement options
Dr. Guenther has years of tooth extraction experience
Our focus is on conservative care, suggesting tooth extraction only when necessary
We'll follow up with you throughout your healing process to ensure that everything goes smoothly
We offer multiple sedation options to keep you calm and relaxed
The Basics of Tooth Extraction
Unfortunately, due to trauma, decay, or mobility some teeth are beyond saving and need to be extracted or pulled. We understand that losing a tooth can seem like a daunting procedure for patients, but we use profound anesthesia, atraumatic extraction techniques, and the option of sedation in order to make the procedure virtually painless and less traumatic. In most people extractions heal quickly, and any pain associated with the tooth is gone almost immediately after the extraction. The space created after an extraction can cause other teeth to shift and move. Before the extraction is started we will discuss all of the options in order to best close the space and allow you to continue to function normally. Generally in order to replace the missing tooth or teeth options include: dentures, implants, bridge, and some other options.
Should Your Wisdom Teeth Be Extracted?
Because wisdom teeth erupt much later than the rest of your mature teeth, they often cause dental health issues including pain, infection, or overcrowding of your other teeth. Dr. Guenther is happy to assess your wisdom teeth to determine whether they pose a threat to your oral health, and may suggest tooth extraction as a way to avoid more severe, costly issues later on.
Impacted Wisdom Teeth
Also known as impacted third molars, this problem occurs when wisdom teeth can't fully erupt because they are blocked by surrounding teeth. If your wisdom teeth are blocked from growing in correctly, it can cause pain and damage to adjacent teeth. In this situation, it's best to extract your wisdom teeth to avoid further pain and prevent causing problems with your other teeth. Dr. Guenther is happy to consult with you about your options to ensure you get the best treatment possible.
Full Mouth Extractions
If you're already missing teeth and you have decided that full arch dental implants are the best option for you, our team can perform a full mouth extraction to make room for your new replacement teeth. Mustang Dentistry And Braces offers multiple Sedation Dentistry options, allowing you to get treatment that is quick, painless, and effective. You'll be on your way to a bright, natural-looking smile in no time!
Tooth Extraction Before Braces
Sometimes, patients may need to have teeth extracted before undergoing orthodontic treatment. If you want to straighten your teeth but have an issue with overcrowding, we may suggest a tooth extraction as part of your personalized treatment plan. Set up a consultation to determine whether this is the right first step for you.
Gentle, Professional Tooth Extraction For Anyone in Mustang
If you're experiencing painful wisdom tooth eruption, or if you have a damaged or decayed tooth that may need to be removed, contact our team at Mustang Dentistry And Braces to get the gentle, professional care you need. We offer gentle tooth extraction for everyone in Mustang.
If you have questions about tooth extraction, just fill out the short form below and we'll contact you about your options.